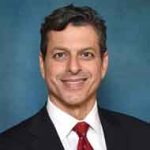 Hi, I'm Dr. Diaco
I'm calling to let you know that I'm available to help with any plastic surgery needs that you may have on motor vehicle accident cases on an LOP, and to offer my services in doing PIP work against the insurance companies who wrongfully reduced and denied your bills. As a board-certified plastic surgeon of 25 years, we have the common foe of the insurance company. My entire life I watched Health Insurance companies reduce my father's and my peer's bills unnecessarily. Auto carriers are some of the worst offenders. I see this in my medical and my personal injury practice.
My brother and law partner, Joe Diaco, Jr., is a 26-year lawyer who has practiced PIP and Plaintiff's work his entire career. At one point he had over 10,000 PIP defense cases for all the big insurance carriers in the state of Florida. He has more experience than just about any lawyer in the state of Florida handling PIP matters. The insurance companies certainly listen when he has issues to raise. He has handled virtually every PIP issue over the last 20 years. We are now practicing plaintiffs' PIP work and want to help you.
The results will be compelling and we can fix the problems that you're having with insurance companies while preventing them from abusing you as you move forward. We can handle as many PIP files as you can provide, and we are willing to even look at your old files to see if there are any remaining issues to pursue.
How can I help you? PS. I'm an MDJD.