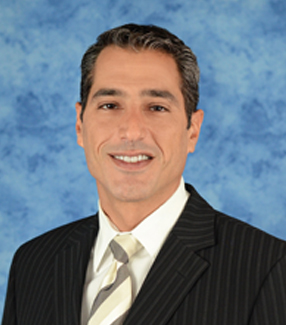 Joseph F. Diaco, Jr., Esq.
AV® Preeminent™ 5.0 out of 5.0
Joseph F. Diaco, Jr. is committed to helping injury victims in personal injury claims. Mr. Diaco began building a reputation as an aggressive advocate while litigating complex insurance cases early in his legal career beginning in 1995. For nearly 2 decades, Mr. Diaco has managed thousands of injury claims, deposed hundreds of experts (including doctors), and successfully handled dozens of jury trials
Mr. Diaco grew up in St. Petersburg, and he graduated from Northeast High School in 1988. He earned a BS in Communications and a minor in Psychology from Florida State University in 1992. He also served as treasurer and President of Scalphunters, FSU's largest student booster organization and remains a member of Lambda Chi Alpha. Jay Diaco completed his legal studies at Stetson University College of Law in 1995 where he excelled as a member of the Stetson Trial Team.
Mr. Diaco is the noted attorney of record for significant outcomes in wrongful death cases, aviation accidents, commercial vehicle injury claims, catastrophic injury claims, medical malpractice claims, motorcycle accidents, pedestrian accidents, complex product liability claims, catastrophic Worker's Compensation cases and First Amendment cases.
It is not uncommon to read the phrase "personal injury attorney" without possessing a solid understanding of what the phrase means. A personal injury attorney in Tampa, FL is a legal professional who provides representation to individuals who have been hurt as the result of the negligence of a company or person. The personal injury lawyer will be knowledgeable in, and have more experience in the area of law established to relieve people who have suffered harm from the wrongful acts committed by others. The lawyer will often work on legal matters involving a traffic collision, injuries suffered while at work, medical malpractice and a variety of other cases. Most importantly, the personal injury attorney will help you navigate through the rough waters after your injury has occurred.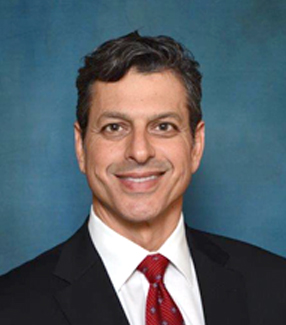 Daniel S. Diaco, M.D., J.D.
Daniel S. Diaco, M.D., J.D. has joined his brother at Diaco Law after graduating first in the fall 2016 class at Stetson University College of Law,  Dr. Diaco is a board certified surgeon who has been actively practicing plastic surgery in Tampa for over 20 years.  Throughout his career, Dr. Diaco has worked as a medical expert evaluating the medical aspects of injury cases.  Now, he is able to use his dual degrees in medicine and law and his 25 years of medical experience, education and training to evaluate both the medical and legal aspects of personal injury and medical malpractice claims. Dr. Diaco has been an aggressive medical advocate for his patients for over two decades.  Now, he looks forward to being an aggressive and compassionate legal advocate at Diaco Law.
Dr. Diaco graduated valedictorian from Northeast high school in St. Petersburg. He graduated cum laude from Duke University with a BS in Psychology.  He earned his medical degree from the University of Florida College of Medicine,  He completed his general surgery residency at Louisiana State University, and then finished his training in plastic surgery at the University of South Florida.  Dr. Diaco has also served as an Assistant Clinical Professor at USF, a team physician for the Tampa Bay Buccaneers, and is actively participating on the medical executive committees at multiple Tampa medical facilities. Dan earned his law degree with magna cum laude honors from Stetson University College of Law.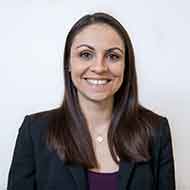 Christina M. Alvarez
Christina M. Alvarez is a personal injury attorney at Diaco Law with extensive real world experience. For nearly a decade, Mrs. Alvarez has litigated thousands of cases throughout the State of Florida, aggressively defending major insurance carriers and helping injured victims. She has successfully litigated a wide array of complex medical and legal issues, including fraud litigation and medical provider investigations. Mrs. Alvarez's compassion and experience make her a zealous advocate who leaves no stone unturned.
Mrs. Alvarez attended the University of Miami, where she graduated cum laude and received a BA with a double major in Criminology and Political Science and a minor in English. Mrs. Alvarez earned her Juris Doctorate from Nova Southeastern University, graduating summa cum laude. While attending law school, she was Executive Justice of Teams of the Nova Southeastern University Moot Court Board and competed twice at the Pace National Environmental Moot Court Competition. As a result of her success in moot court, Mrs. Alvarez was inducted into the Order of the Barristers, a national honorary society that recognizes law students who have excelled in advocacy programs.  Christina has also volunteered with Radio Lollipop at Miami Children's Hospital. She actively participates in fundraising events for the Humane Society of Tampa Bay and Dachshund Rescue of South Florida.