Practice Areas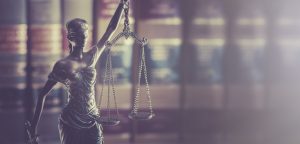 The attorneys of Diaco Law have more than 22 years of experience in the profession and have practiced exclusively in Florida during this time. Our firm represents local Florida individuals and families in catastrophic personal injury cases, involving:
Motor vehicle accidents
Motorcycle accidents
Trucking accidents
Boating accidents
Medical malpractice
Wrongful Death
Aviation Accidents
Drownings
Slip and Fall Injuries
Defective Product Claims
Pedestrian Accidents
Catastrophic injury claims
Premises Liability Claims
Nursing Home Abuse
Dog Bites
Amusement Park injuries.
These claims come to our office as an accident or injury case which occurred due to the negligence or carelessness of another person, company or government body. The damage and injuries an accident leave behind can be immense and often include, but are not limited to:
Traumatic brain injuries
Neck injuries
Back injuries
Chest injuries
Injuries to the arms and legs.
The attorneys in our firm possess and continue to hone the skills required to achieve a suitable settlement or proceed with the matter to court. Team members handle each aspect of the legal claim from the beginning and see it through to end so you are free to focus on the recovery process. Upon settlement of your claim, we continue to act as a resource to ensure you or your family are able to cope with the injury, or the lasting impact of the loss.
Free Consultation with a Florida Personal Injury Lawyer
The attorneys of Diaco Law are available to answer your questions regarding your personal injury claim 24 hours a day, 7 days a week. Call 888-SOS-FIRM for a free consultation today.