Category: Motor Vehicle Accidents
An auto accident will change your life. The collision itself is the beginning of what can be a prolonged process of filing a claim with the auto insurance companies, determining who is at fault, and getting the healing one needs to move forward in his or her life. The act of taking on the insurance companies as well as the law to get the compensation you need from your accident can be daunting. However, you don't have to go through this alone.
At Diaco Law, we have been fighting for auto accident victims for more than two decades. Automobile insurance companies want to minimize compensation to the victims of car accidents. The Diaco Law auto accident attorneys pride themselves on successfully navigating the confusing legal and insurance claim process to make sure our clients receive the compensation they deserve. If we do proceed with your auto accident case, we will assign you a top-notch legal team, as well as open communication with our legal team 24/7. The only fee you pay will be if we win your car accident court case. Please complete a free case evaluation request to learn more about what Diaco Law can do to help you.
FAQs
How is Diaco Law different?
The team from Diaco Law has been working for more than two decades for our clients who have been hurt in auto accidents to secure them the help they need after a car crash. After all, auto insurance companies want to minimize the compensation paid out to auto accident victims. What initially might appear to be a fair deal might fail to cover:
Long-term medical costs
Lost wages from days missed at work due to an auto accident
Delayed injuries or damages that were never accounted for in the original settlement
The Tampa car accident attorneys on the Diaco Law team are prepared to navigate the confusing legal and car insurance claim process.
Will I need to hire an auto accident attorney?
In a car crash, the accident is just the start of your problems. The insurance claim alone can be confusing, particularly if it is disputed who is at fault for the accident. Insurance companies also may try to settle with you for less than the accident is worth. Hiring a Tampa auto accident attorney ensures someone working for you who understands Florida laws and the tricks auto insurance companies will employ to fool you.
I am ready for you to review my claim. How long will it take you to contact me?
By Website Contact Form
A representative from Diaco Law will reach out to you via phone or email within twenty-four hours after you submit a web contact form. We will review and make certain we understand what happened in your auto accident claim.
By Telephone Call
Typically, after a phone call to 1-888-SOS-FIRM, Diaco Law will assign a team that will work as efficiently as possible to ensure that the car crash case does not take any longer than is necessary.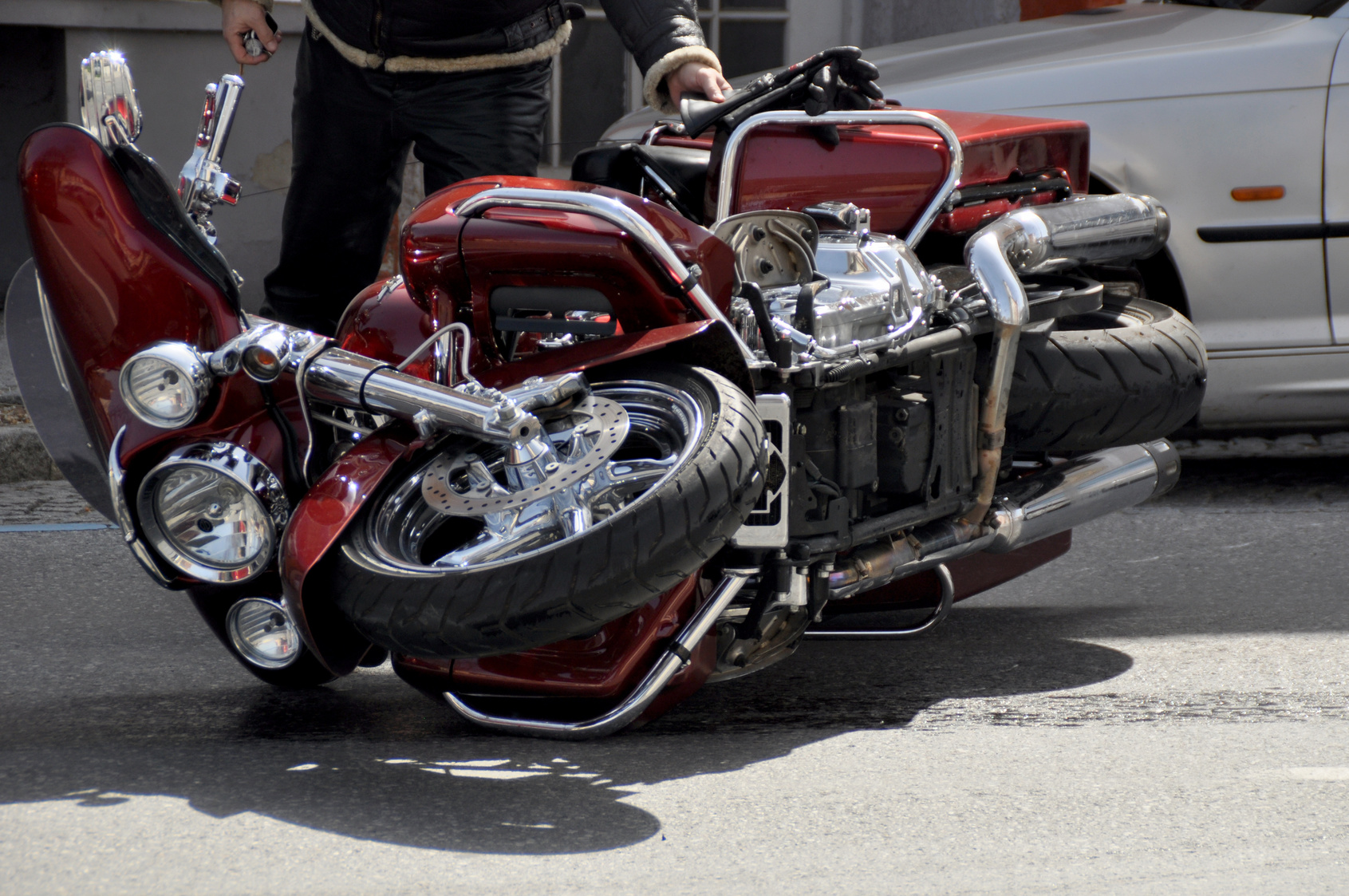 The hours initially following a motorcycle collision on a Florida road will dictate whether you enjoy a total recovery or suffer potentially chronic pain. Information collected by the Insurance Information Institute indicates that 4,976 motorcyclists were killed in traffic crashes in one year and 88,000 motorcyclists were injured. If you are involved in a Florida motorcycle collision, it is important to understand that you should seek immediate medical assistance, no matter how major or minor the injury appears.
The injuries found after a Florida motorcycle accident range from minor to life-altering when there is a TBI or a spinal cord injury. Motorcycle crash injuries most often include:
Superficial skin abrasions or road rash
Facial or jaw fractures
Broken bones in the feet and ankles
Burns.
The personal injury attorneys from Diaco Law appreciated the effect a motorcycle accident can have on your well-being and the well-being of your family. We have successfully pursued compensation for motorcycle accident claims for clients in and around Tampa Bay. Take a few moments to speak to a representative from our office before you make the mistake of speaking with an insurance representative.
Place a call to Diaco Law today at 888-SOS-FIRM for a case evaluation.