Tag: slip and fall injuries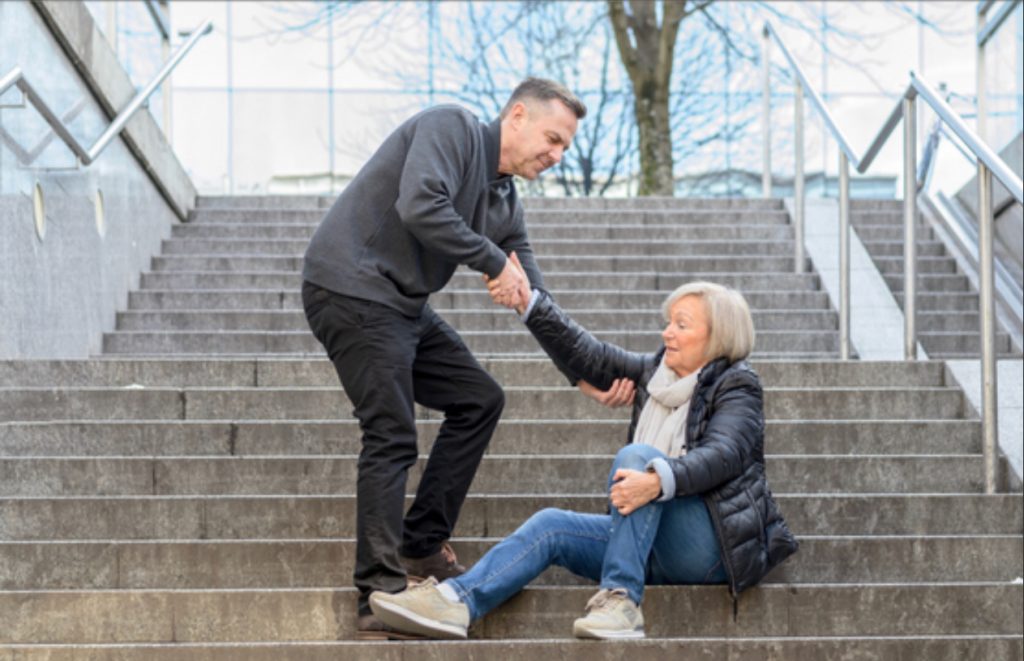 Slip and fall injuries do happen. They may be minor and a little embarrassing, but sometimes they can result in serious damage.
As a visitor of a public location, a customer of a retail store, or an invited guest to a private residence, it is common to hold an expectation that the property owner will maintain the property in a reasonably safe condition and free of danger. Unfortunately, accidents can happen, and in many cases, simply because the property owner failed to ensure the premises are safe. The Center for Disease Control and Prevention estimates over one million Americans sustain injuries from a "slip, trip or fall" accident, and, sadly, over 17,000 people die in the U.S. annually because of these injuries. Victims of these types of accidents usually suffer moderate to severe injuries, and, according to the National Safety Council, are the single largest cause for emergency room visits.
If you, or a loved one, have been injured in a slip-and-fall or slip-and-trip accident you may be entitled to compensation for your injuries, as well as for pain and suffering. The personal injury attorneys at Diaco Law understand the many complex issues victims and their loved ones face after a slip and fall accident and have years of experience in successfully handling these types of claims. If you, or a loved one, have been injured in a slip-and-fall or slip-and-trip accident, please call the attorneys at Diaco Law today for a free consultation.
Contributing Factors of Slip and Fall Accidents
A slip-and-fall or slip-and-trip accidents occur for many reasons, and, in most cases, are the result of the property or business owner's negligence. Among the factors contributing to slip-and-fall accidents include:
Wet, standing puddles or slippery flooring surfaces, sidewalks or parking lots
Uneven or broken flooring surfaces, including tiles or hardwood
Unsecured or torn floor coverings such as carpet, rugs or mats
Icy, uneven or cracked sidewalks or parking lots
Improperly raised sidewalks or parking lots
Unsecured electrical cords or lines obstructing walking paths
Obstructions or debris blocking or improperly placed on walking paths
Improperly stacked merchandise or over-stock
Inadequate lighting or pathway lighting
Improperly maintained stairs, escalators or elevators
Missing or broken handrails on stairs or steps
Failure to post warning signs of dangerous or hazardous conditions
Failure to comply with federal, state or local safety requirements
A slip-and-fall or slip-and-trip accident can occur anywhere, such as a place of employment, retail locations, an office building, an entertainment venue, or even a friend or family member's home. No matter where the accident occurred, it's important to speak with an attorney who understands premises liability and its exceptions, and the exact responsibilities a property owner has. The attorneys at Diaco Law have many years of experience handling slip-and-fall or slip-and-trip accidents.
Types of Injuries Sustained in Slip and Fall Accidents
As the above list illustrates, a slip-and-fall or slip-and-trip accident can occur for a variety of reasons, and the injuries sustained in these types of accidents can be just as varied:
Sprains, or torn ligaments
Broken bones
Bruising, contusions or abrasions
Cuts or lacerations
Spinal cord injuries
Traumatic brain injuries
Facial injuries, or cosmetic disfigurement
Broken teeth, or permanent loss of teeth
Sadly, some slip and fall accidents result in death, leaving family members who depend on them emotionally traumatized, as well as with an uncertain financial future. The personal injury attorneys at Diaco Law have successfully represented family members of victims of slip and fall accidents, securing the justice and compensation they deserve
If you, or a loved one, have been injured as a result of a slip and fall accident, it is critical you take the following steps to protect yourself and to preserve you legal rights:
Seek medical attention immediately
Obtain all medical records detailing your injuries
Document your injuries thoroughly with photos and videos
Document evidence related to our slip and fall accident by taking photos or videos where the accident occurred
Get the names and contact information of anyone who may have witnessed your slip and fall accident
Seek legal advice immediately and before you speak with an insurance company representative.
Slip-and-Fall Accident Compensation
Regardless of the circumstances or cause of your incident, or the type of injuries you sustained, you must contact an attorney that specializes in slip-and-fall or slip-and-trip accidents as quickly as possible so that you may be fully and fairly compensated. The personal injury attorneys at Diaco Law have seen many types of slip-and-fall accidents and the devastating injuries that often result. We understand the long-term physical and financial consequences victims face, and we will diligently fight for the compensation and justice you deserve. The types of compensation you may be entitled to may include:
Payment for current and future medical bills
Rehabilitative physical therapy
Cosmetic surgical repair
Loss of income during recovery, or due to permanent inability to return to work
Compensation for pain and suffering
Depending on where the slip-and-fall or slip-and-trip accident occurred, and the contributing factors leading to the accident, property or business owners may be held legally liable for their negligence, whether it's willful negligence or a failure to exercise reasonable care in maintaining the safety of the property. These types of accidents can be legally complicated, often requiring a thorough investigation to determine if there is a history of dangerous conditions or if the owner of the property willfully ignored potential hazards. The attorneys at Diaco Law have successfully pursued slip-and-fall accidents, maximizing the compensation victims have received.
Diaco Law Can Help You
If you, or a loved one, have been injured due to a slip-and-fall or slip-and-trip accident, please contact Diaco Law today for a free, no-obligation, and confidential consultation. We will review your case in detail, and advise you of your legal options.
A slip-and-fall accident can be life-changing, leaving victims with long-term or permanent injuries, and an insecure financial outlook. The knowledgeable personal injury attorneys at Diaco Law will fight for you, to ensure you receive the justice and compensation you deserve. Please call Diaco Law today. We can help you.

Property owners have a duty to people they invite on their property to keep the property in a safe condition for its intended purpose. A property owner may be found liable for an injury if they create the hazard, know of the dangerous condition and they fail to fix it or if the condition was present for a long enough time that a reasonable property owner would have fixed the hazard themselves. In recent years the law has changed regarding slip and falls, making it more difficult than ever to pursue a claim for injuries. If you are ever injured in a slip and fall there are a few things that you must do in order to ensure your slip and fall claim will potentially result in compensation for your injuries:
Take photos of the area and the hazard that caused you to slip and fall.
Make sure you report the fall to whomever is in charge of the area where you were injured.
Make sure to get the full names and phone numbers of any potential witnesses.
Failure to collect any of this information will make it difficult to pursue a claim. It is important to work with a Tampa personal injury attorney from the outset of your claim rather than after an insurance company has become involved. To discuss your slip and fall claim with Diaco Law please call 888-SOS-FIRM.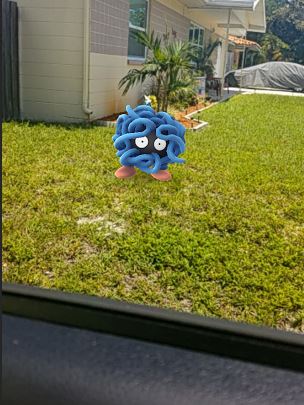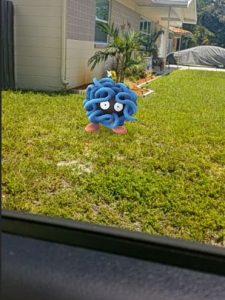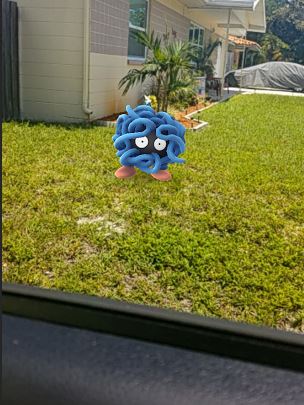 The augmented reality game Pokémon Go was released in the United States on July 6, 2016 and has become a phenomenon in its short time on the market. There are 20 million users in the US, compared to 10 million users on the microblogging site Twitter at the same point in its life. The electronic game allows people to hunt and capture virtual monsters that are hiding in real world locations. To find the Pokémon it is necessary for you to run, walk, bike or generally participate in some type of physical activity in the real world. Your activity is rewarded unique creatures like the Venonat suddenly appearing.
The game warns players to pay close attention to their surroundings and to take sensible precautions when playing, but the rabid hunt for Tampa Bay Pokémon has many not practicing common sense, resulting in a number of preventable injuries.
The Injuries:
This will sound ridiculous but, despite being on the market for less than one month, there has been a number of Pokémon Go injuries to people around the world and in Tampa. The list of injuries compiled by medical professionals includes:
Sprains
Fractures
Concussions
Slip and falls.
That is correct, Pokémon Go players in locations like Tampa are falling into ditches, tripping over curbs and even crashing into parked cars. It is a problem for children, young adults and even respectable people over the age of forty.
No matter if we play it or not, Pokémon Go is now a part of our world, and it is essential we all become alert and aware of our surroundings. Diligence will help us avoid the small number of players who consider the hunt for Pikachu to be a reasonable excuse for darting into traffic. Always be on the lookout for players willing to sacrifice your safety.
If you or a family member has suffered an injury due to the negligence of another party while playing Pokémon Go, it is essential that you speak with a Tampa personal injury attorney to discuss your options. Diaco Law is here to help, call 888-SOS-FIRM.