Tag: Tampa commercial vehicle collision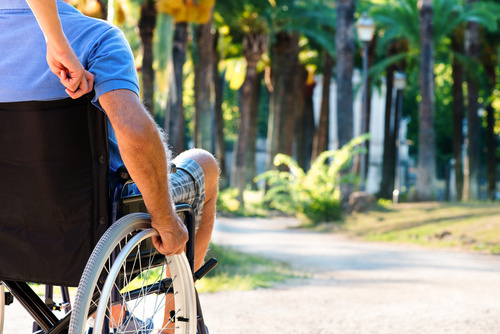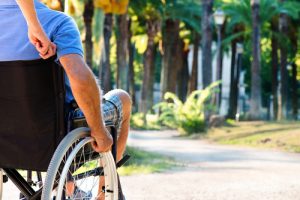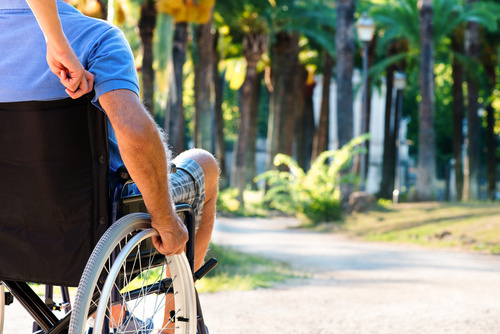 If you find you are injured in a Florida accident, there are issues you will need to resolve. Recovery and rehabilitation will be your obvious focus, and speaking to an attorney will be an item that slips down your "to do" list. With that in mind, here are three reasons you will want to make retaining a Tampa, FL personal injury lawyer a priority.
No two Florida accident claims are ever the same:
Each personal injury claim involves a unique set of variables and will warrant its own settlement amount, which will involve where the accident occurred and the severity of the injuries. A personal injury attorney will act as your advocate, ensuring you receive the care and compensation you are owed.
An attorney will help with the bureaucracy:
The right Tampa personal injury attorney will work on your behalf to expediently navigate the maze of insurance related papers to help you resolve your injury claim.
A Florida injury attorney may help you reach a better outcome:
An accident victim always has the right to represent himself or herself and negotiate with the insurance party for the negligent party. However, a plaintiff who makes the choice to retain a knowledgeable local Tampa personal injury attorney will often get improved results with an increased payout. An attorney will know what to ask for and how to get it for you.
There is no need for you to handle your Florida injury case on your own. A Tampa-based personal injury attorney from Diaco Law will work on your accident injury claim, so you can heal from your injuries and return to your normal life. To schedule an appointment for a consultation, call 888-SOS-FIRM.
It's no secret that commercial trucks can rule roads and highways. Their massive sizes and increased numbers have put many Florida drivers on alert as the commute from home, school, work, and play.
Sharing the roads with trucks means sharing in the increased possibility that you may be involved in an accident with one. But, if there is a collision, cars and trucks don't share the same injuries. In most cases, the driver is rushed to the hospital and the truck driver is unscathed.
According to the Federal Motor Carrier Association (FMCA), of the approximately 411,000 national police-reported crashes involving large trucks in 2014, 3,424 (1 percent) resulted in at least one fatality, and 82,000 (20 percent) resulted in at least one nonfatal injury.
The safety of commuters and commercial vehicle drivers, though not equal, are important on our roads. Here are some tips to help you to stay safe when sharing the road with commercial vehicles:
Trucks Are Different
Trucks need time to stop. Tractor-trailers are often carrying tons of goods to and from their destinations. This amount can weigh down the vehicles, a commercial vehicle moving at 60 miles per hour will take a lot longer to make a sudden stop, than a minivan carry five passengers. A truck that is going well above the speed limit, will take even longer to stop.
Trucks have larger blind spots. Trucks have 3 major blind spots: cars in front of the cars, cars coming up in their left and/or right lanes, and cars immediately behind them. Their trucks simply aren't designed the same way as noncommercial vehicles, so it the mostly the responsibility of the non-commercial vehicle to watch out for them and ensure they see them.
*A rule of thumb: if you can't see the driver in their side mirrors, they can't see you.
Trucks may carry unsecured loads. Trucks that haul, lumber, pipes, copper and other materials that need to be tied down, can be very dangerous on Tampa roads. If their materials aren't secured, they can slip from their binds and cause multiple car accidents and may even be fatal.
Trucks also lose tires. You've undoubtedly seen massive pieces of rubber on the highway and have had to avoid them. These massive pieces of rubber are known as "gators", and they retread tires that break off in chunks when tires are blown.
Staying Safe On the Road With Commercial Vehicles
Now that know how different trucks are from non-commercial vehicles, here are some ways that you can stay safe when sharing the road with commercial vehicles.
Keep a safe distance from the truck. If traffic stops suddenly, this gives you and the truck time to stop.
Be aware of the trucks blind spots and try to minimize your time in them. If you feel unsure try to get around the truck safely to avoid accidents.
Always watch out for trucks carrying large and small exposed materials. Rocks can damage your windshield and heavy objects can cause major accidents and even fatalities.
If a truck blows a tire, move around the truck to avoid "gators" being thrown at your car.
If you or are loved one is injured in a commercial vehicle or tractor-trailer accident, call a professional personal injury lawyer, to determine whether you are entitled to compensation. You may be able to hold the truck driver and its employer accountable for your injuries.