In the shocking aftermath of Hurricane Maria, Tampa, FL based personal injury attorney Joseph Diaco, Jr. felt helpless as he watched the despair of the people in remote cities like Arecibo, Aguadilla and Ponce in Puerto Rico. To combat the hopelessness, Diaco helped formulate a plan to bring aid to areas under a veritable media blackout. Diaco reached out to Rafael Gatzambide, Bubba Clem and the BTLS Foundation to get the word out to local businesses. All were willing and eager to help Diaco make it happen, despite enormous logistical hurdles.
To accomplish the goal, each of them donated services, logistical planning, time, supplies and money. Ana Franco of JJ Aeronautics donated the use of a Citation C500 Eagle Jet as well as pilots, the use of her hanger for supplies and her planning expertise. Rafael Gatzambide offered his unwavering support and his incredible ability to gather cash donations and supplies. Bubba Clem and Diaco Law donated money, used the BTLS Foundation to receive additional cash donation and solicited help on Bubba's show while Diaco coordinated all of the logistics to make this effort a reality. Donations to date have included significant monetary donations in excess of $40,000.00, medical supplies, food and 1,000 Sawyer Water Filters from Waves for Water, capable of filtering 100,000 gallons of water each for a total capacity of filtering approximately 100,000,000.00 gallons of water.
Cash donations raised by Diaco through the BTLS Foundation are being used to fuel the flights where supplies are brought in and relief workers or medically needy patients are flown back to the United States. To date, two flights have successfully been made and more are planned for the near future. Diligence, empathy and compassion are proving that local people can make a difference one plane at a time.
See original article here.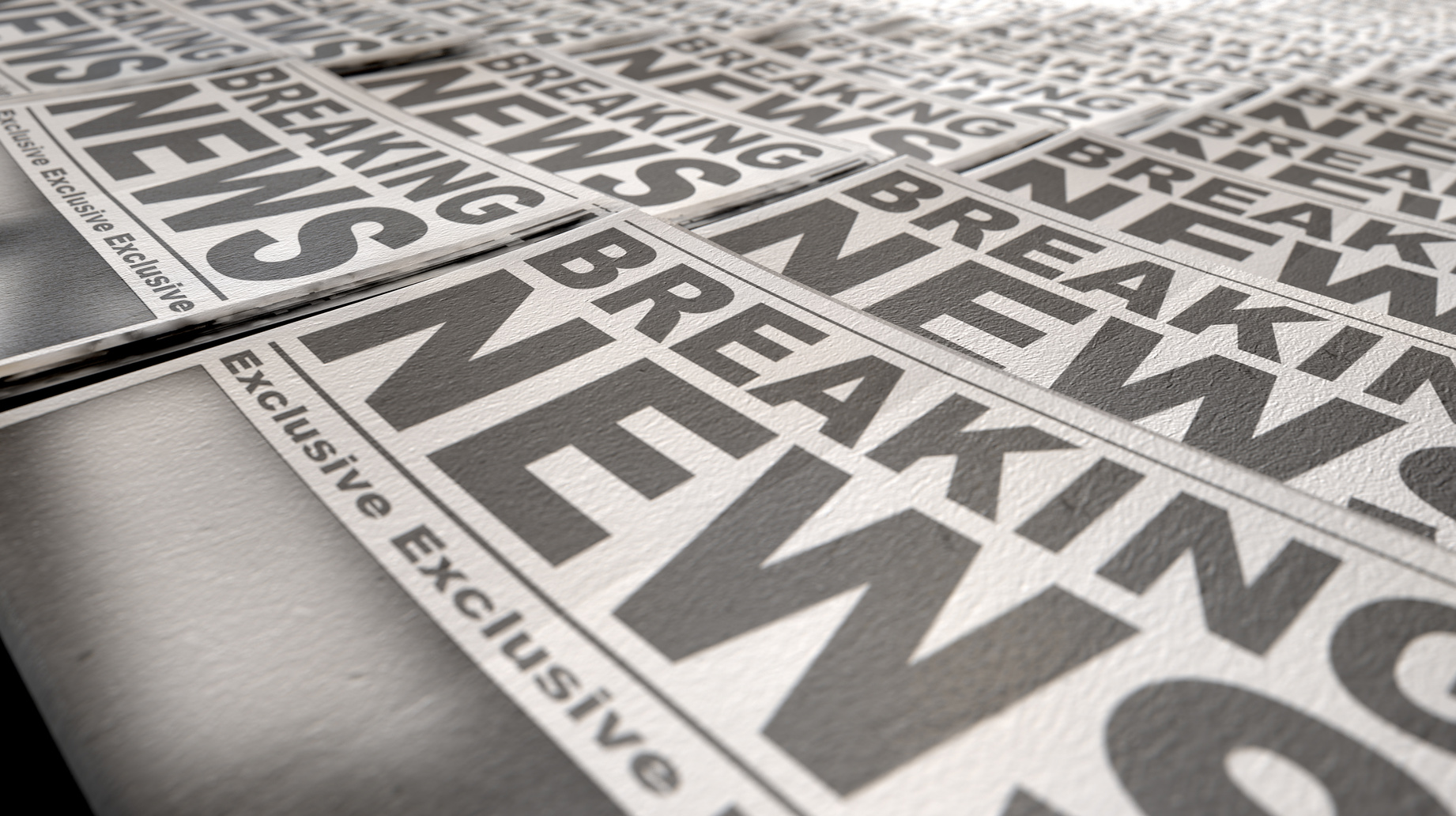 We are pleased to announce the addition of Robert W. Wunderlich, Esq. to the Diaco Law team. Mr. Wunderlich attained his BBA at Campbell University, his Master's degree at Webster University and his Juris Doctor at Stetson University College of Law. Prior to joining the Diaco Law team, Wunderlich served with distinction as a Green Beret Special Forces Officer. His military service record stretched from 1984 — 2004 and speaks to his determination and belief in public service.
In addition to Robert W. Wunderlich, Esq. the Diaco Law team has expanded in 2017 to include Dr. Daniel Diaco, Esq. Dr. Diaco attended Stetson University College of Law and achieved his personal goal of graduating first in his class. While working to achieve his goal, he never allowed his scholastic duties to impinge on his full-time plastic surgery practice or his precious family time. The addition of Dr. Daniel Diaco, Esq., allows Diaco Law to comprehensively analyze both medical and legal issues in catastrophic personal injury cases and complex medical malpractice cases.
Diaco Law focuses on personal injury claims including; Wrongful Death, Commercial Vehicle Accidents, Motor Vehicle Accidents, Tractor/Trailer Accidents, Dog bites, Nursing Home Abuse, Defective Product Claims, Slip and Falls as well as other Injury Claims. Diaco Law provides careful and personal attention to each of their client's needs.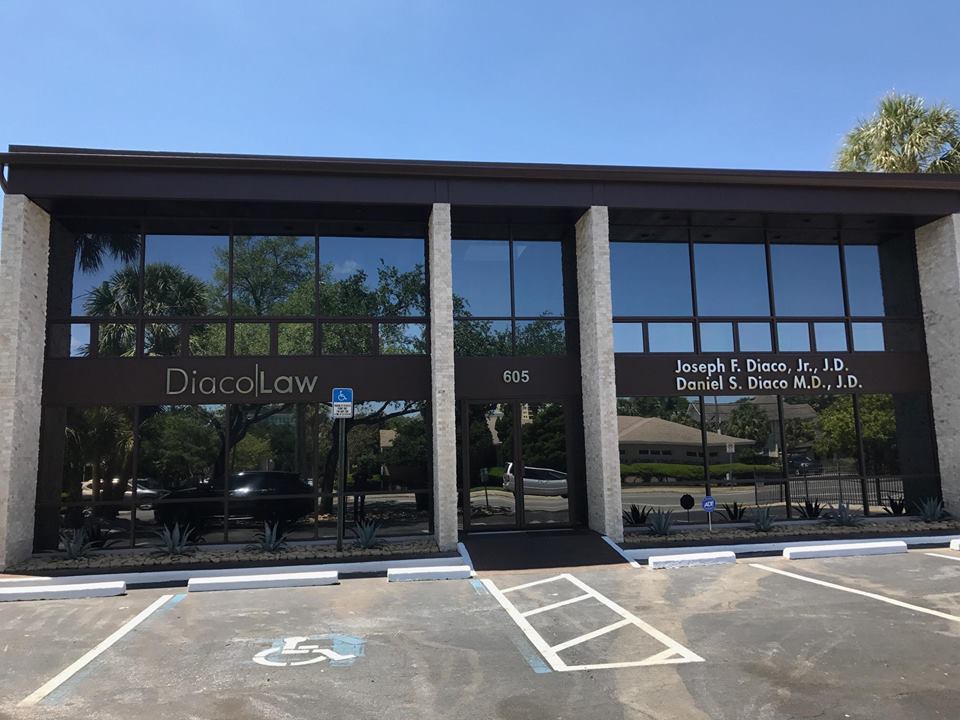 Joseph F. Diaco, Jr., Esq. of Diaco Law announced recently that his firm had completed its move into offices new offices located on S Boulevard in Tampa. The move signifies the beginning of a new era for the well-respected local firm.
The new Diaco Law office is located in Tampa at 605 S Boulevard. The office will provide much-needed space for the growing practice, while still offering a comfortable feel for clients who are seeking a hands-on approach to their case.
"My goal is to make it apparent to any client that he or she always comes first," said Joseph F. Diaco, Jr.
"An injury suffered in an accident is a legal matter, but it is also highly private matter that should be handled quickly in a protected environment. The new law office space at 605 S Boulevard will allow me to do that. The office will allow me to act as an advocate for justice on your behalf."
Joseph F. Diaco, Jr. has more than twenty years of experience practicing in Tampa, Florida as well as throughout the better part of the state. He is well-known for being the attorney of record for positive outcomes on commercial vehicle injury claims, medical malpractice claims and wrongful death cases.
Practice areas currently offered by Diaco Law include wrongful death, dog bites, nursing home abuse, commercial vehicle injury, medical malpractice and defective product claims. In spite of a broad scope of practice areas, Joseph F. Diaco, Jr. is known for his careful personal attention to each client.
Diaco Law is located at 605 S Boulevard, Tampa, Florida 33606. Joseph F. Diaco, Jr. can be reached by telephone at 808-SOS-FIRM.